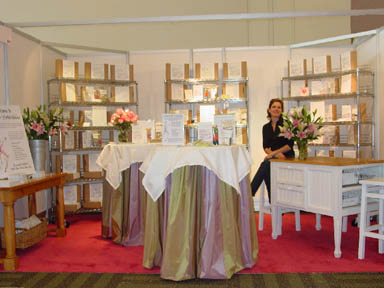 My daughter, Christine Martin, has started a San Francisco based Gourmet Specialty company, Style & Entertaining.

Her product was selected as "Best of Show" at The Gourmet Products Show® May 9 - 11, 2004, in San Francisco.

Please visit her website by clicking on the link below or contact her at:
Style & Entertaining
101 Townsend Street, Suite 312
San Francisco, California 94107
Phone: (415) 896-2611 - Fax: (415) 896-2629
Click on Photo to expand it.